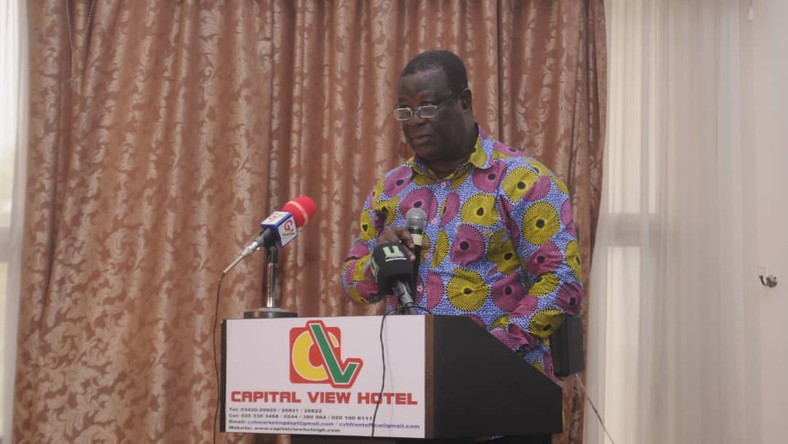 He also warned that engineers at the Urban Roads Department who approve such shoddy works will be made to face the consequences.
The Minister made the statement when he addressed the 2019 management meeting of the Department of Urban Roads at Koforidua in the Eastern Region yesterday.
The meeting was held under the theme: "Ghana Beyond Aid: Developing Strategies for Continued Investment in the Urban Road Network. "
The Minister clarified that the theme of the meeting should not be misunderstood to mean government is against aid.
He said the percentage of urban roads in good shape in Ghana does not befit the middle income status of the country.
He tasked the department to do more, pledging the total support of Ministry in ensuring the construction of new roads.
He asked the Department to ensure value for money in the ward of road constructs.
The Minister also demanded engineers at the department to ensure road construction are completed on schedule.
According to him, the increasing rural-urban migration is putting pressure on social facilities, especially roads, in the cities.
He, therefore, called for alternative sources of funding of road projects as well as reducing the unit cost.
The Minister tasked the Department of Urban Roads to develop a strategy for public private partnership in building roads.
He outlined some major projects to be undertaken in the country following the receipt of the first tranche of $646 million under the $3 billion China Synohydro facility.
These projects include the Pokuase interchange, the Tamale interchange, Takoradi interchange and the construction of Berekum inner city roads among others.
According to him, these projects have been approved by cabinet and they are about to start.
He praised the Urban Roads Department workers for their dedication and hard work.
He said the ministry will also provide the necessary support to workers so as to improve their working conditions.
The meeting was also attended by all Regional Directors of the Ministry of Roads and Highways, Urban Roads engineers and the Deputy Eastern Regional Minister, Samuel Nuertey Ayertey.